We Provide Scalable Pallet Solutions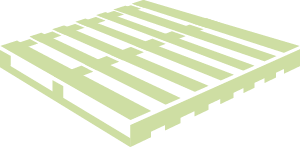 PALLET SYSTEMS
Bettaway Pallet Systems, Inc. (BPS) was designed as a more effective alternative to traditional pallet programs delivering innovation and introducing disruptive initiatives. We are an Industry leader & pioneer on White-Wood Pallet Supply & Retrieval programs leveraging our nationwide network of 475+ active pallet depots. In 2019, BPS established a strategic partnership with PECO Pallets to expand its offering to rental pallets. Please visit
https://palletmanagementmadesimple.com/
to learn more.
Our nationwide pallet management program offers clients a centralized, full suite of pallet services.
Access to one of the Nation's largest white-wood pallet suppliers' network
Monitor and direct the supply and retrieval of pallets
Quality pallets at reduced prices
Pallet Management System to track pallet movement and optimize Total Cost of Ownership (TOC)
BPS offers a Managed Services Platformwhich provides a complete and comprehensive pallet category management to corporations that need to optimize the use of different pallet platforms in their supply chains. This innovative initiative allows corporations to consolidate their large number of pallet vendors under one platform and guarantees the appropriate pallet supply, in turn reducing the Total Cost of Ownership (TOC). The services and benefits included are:
One single Blended Price per Pallet Type
Pallet Vendor/Depot Network Management
Specification vs. Business Need Assessment & Rationalization
Value Engineering
Pallet Supply Chain Optimization
Quality Control Audit Program
White-Wood Pallet Specifications Library
Pallet Dashboard & Reporting
SUPPLY
Centralized software analyzes pallet orders to find more effective supply options to meet customers' needs.
RETRIEVE
End users directly contact Bettaway's service center to coordinate pallet pick-up and transport.
REPAIR
Service centers sort and repair all pallets, which are then placed back into inventory.
REISSUE
Pallets are reissued from inventory for a fraction of the cost of new purchases, reducing waste and saving money.
Our 35+ years of pallet management experience
was instrumental in the development of software and systems that allow us to efficiently supply, retrieve and repair millions of pallets every year.
One Stop Pallet Management Process for Our Customers
National Pallet Depot Network
Industry Pioneer & Leader
Subject Matter Experts
Business Intelligence (BI) Dashboards
Consistent Quality Standards
Pallet Spec Development
Supply Chain Visibility with Pallet Tracking
Interactive Web Portal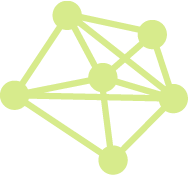 EXTENSIVE PALLET DEPOT NETWORK
Bettaway has one of the largest national pallet depot networks throughout the US and Eastern Canada.
Our recapture and reuse system can help clients save up to 35% over traditional purchase and discard methods.
OVER
475
PALLET DEPOTS
THROUGHOUT THE US AND EASTERN CANADA