Supply Chain Fulfillment Done Right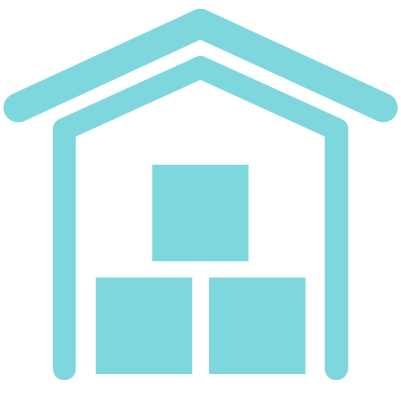 Beverage Distribution Services, Inc. (BevDS)  – WAREHOUSE
Our modern, easily accessible food-grade facility is located in central New Jersey less than 20 miles from the metro NY area. We are experienced facility operators utilizing the latest Warehouse Management System (WMS), security, and best practices. We specialize in servicing CPG brands, with a primary focus in the food and beverage market. We are technology-rich and offer our clients an interactive web portal with real-time reporting and inventory visibility.
From day one, case one…
Our business has been built on emerging brands from their first case to millions of cases per year. We embrace these start-up brands and the visionary entrepreneurs who create them. We recognize the future value and volume vs the first day sale. Our team will assist these resource constrained organizations with our knowledge and guidance in warehouse and fulfillment, we will be your brand's back-office in fulfillment.
Established large national brands can have the confidence in our ability to comply with their unique needs of EDI integration, SKU and Lot control, and dynamic inventory management in a clean, racked, food-grade environment.
Drop Lot, 250+ Spots
The Latest Technology & Integration Capabilities
Safe & Secure
Driver Friendly Facility
State of the Art Food Grade Distribution Center (DC)
750,000 Square Feet with 100+ Dock Doors
40 Acre Secure Site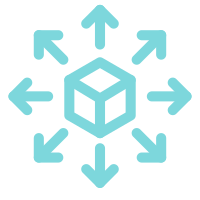 Distribution & Fulfillment Center
Our warehouse operation is supported 24/7 by our sister company, enabling cost-effective transportation for inbound stock transfers and outbound time critical sales orders. We can support and participate in freight via in-house freight management or outsourced 3PL.
Inbound & Outbound Order Management
Cross Dock Services
Repack & Reconfiguration
EDI or API Integrations for Seamless Order Processing
Inventory Management & Accuracy
Online Dock Scheduling
Interactive Web Portal & Reporting
Dedicated Fleet Pedal Runs
Hub & Spoke Distribution
E-Commerce Services
Our warehouse is located in the hub of the northeast's e-commerce distribution centers. We are connected and well equipped to handle any e-commerce fulfillment needs – from single case or item pick & ship, to large scale labeling, kitting and repack projects. We embrace the evolvement of transportation, e-commerce and final mile execution. We are uniquely positioned with our company fleet, distribution center (DC), 3PL network and pallet supply program, to meet any e-commerce task or challenge.
Variety Packing & Customized Kitting
Drop Shipping with API Connectivity to 60+ E-comm Stores
3PL System Integrations with Parcel Vendors
Pick & Pack
Returns Processing