Aaron Huff, CCJ senior editor, Commercial Carrier Journal (CCJ), Jun 16, 2021, Updated Jun 18, 2021. Full article.
Transportation and warehousing is not the type of workplace environment normally associated with feelings of empathy between managers and employees. The margins are tight, the work is fast paced and nothing seems to follow plan.
Empathy is front and center at Bettaway Supply Chain Services, however, as one of the largest providers of warehousing, distribution and supply chain services for beverage producers in the Northeast with a fleet of 150 power units.
The culture of the company has been influenced by John Vaccaro, president of the South Plainfield, N.J.-based company, whose son Frankie is on the autism spectrum. Every parent wants their children to be successful, but those with kids on the spectrum have to worry constantly about their employment prospects.
"It's been on my mind every waking moment," he said.
Government resources for kids and young adults with autism are limited. Obtaining assistance is even more difficult for adults entering the workforce. The unemployment rate for autistic adults is estimated to be around 80 percent, said Christopher Manente, executive director of the Rutgers Center for Adult Autism Services (RCAAS).
Recent research suggests that adults with autism have about half the life expectancy of those without.
"It's not because people die of autism, it's the lack of opportunity to have meaningful work, earn the rewards, both physical and emotional, from a good job that pays the bills, and develop successful, enduring relationships, independence, self-esteem and self-confidence," Manente said.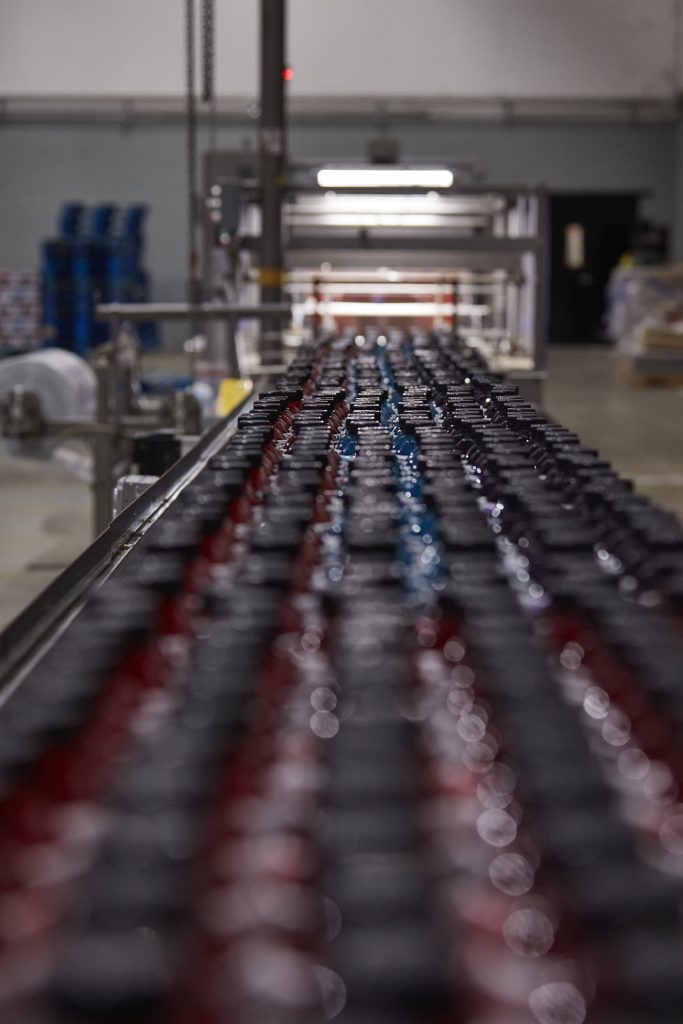 Vaccaro wants to help adults with autism transition to the workforce. About four years ago, he started an informal program that consisted of inviting highly disabled young adults, between 16 and 18 years old, into the office to do simple jobs.
The experience taught him and his staff that "you don't have to tell people what to do, you show them," he said. "Empathy comes out in certain people," he continued. "You see them out of the corner of your eye taking attachment and ownership."
Outside of Bettaway, he found virtually no state programs available for kids after they turn 18, and nothing after they turn 21.
"I had things ready in my mind — things they could do in the warehouse, but they were not fully cooked ideas. Putting [autistic adults] in a warehouse to work is not a program."
Rutgers University created a jobs training program for adults on the autism spectrum, and Bettaway was one of the first local businesses to contribute funding. Frankie thrived in the program, and by his 21st birthday he was holding down jobs in the university library and one at the on-campus pizzeria — and learning to successfully navigate the community on his own.
When the pandemic closed the campus, the jobs went away. Frankie and other participants had to stay home without work. With the Rutgers program shut down, Vaccaro approached Dr. Manente to discuss how a more formalized off-campus program might work at Bettaway.
One of the program's longer-term goals was to expand from on-campus jobs into community-based placement and employment. The pandemic accelerated that objective. Bettaway and its local warehousing and distribution operations served as a test bed for the interns starting in September 2020.
When Vaccaro goes to Bettaway's locations, he now sees between eight and 12 participants and 8 to 10 Ph.D. behavior therapists working together, integrated with the workforce.
Jobs are matched to the abilities of each participant from data entry to repacking, filling orders, staging inventory, doing product put away and other warehouse tasks.
Many of the Bettaway interns have transitioned to full employment and some joined the Bettaway payroll. Zach Sanborn, a participant in the RCAAS program, is a graduate of Westfield State University with a bachelor's degree in management and a concentration in marketing.
Given the opportunity at Bettaway, Zach thrived. He specializes in e-commerce by shipping individual bottles of high-end, non-alcoholic liquor called Lyres. He takes orders, packages them in individual boxes and labels them for shipping with FedEx.
"He is completely independent," Vaccaro said.
Another participant, Rachel, is doing data entry for Bettaway and "wants to be left alone, and do her thing," he said. "The important thing is we need other people to have empathy, and be mommas and poppas," Vaccaro continued. "Our staff members took them under their wings. It is beautiful."
From September of last year, about 15 autistic adults have worked at the Bettaway program. As the Rutgers campus gradually reopens, jobs with the on-campus RCAAS program are being reinstated, but "there is endless need for employers in this space," Dr. Manente said.
Bettaway not only has gained new employees, but has earned the respect and recognition of families touched by autism and the larger community.
As a parent of a child on the autism spectrum, I can relate to the feelings of constant anxiety about future employment opportunities. Fortunately there are people like John Vaccaro and employees at Bettaway who are giving underserved adults a chance to thrive in the transportation industry.
Read More